Virginians Win XTERRA Richmond Trail Races.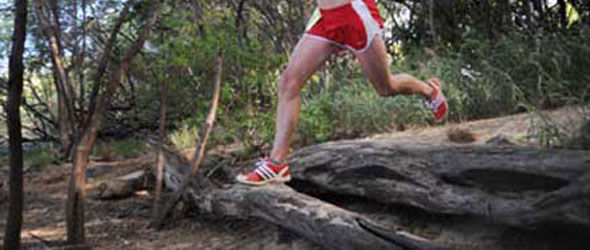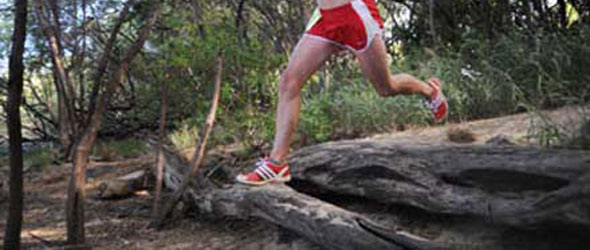 Staff Sergeant Ryan Major captures hearts; Team X-T.R.E.M.E. sets Guinness World Record By Trey Garman, XTERRA
RICHMOND, Va. – (June 11, 2011) – On Saturday morning, Ryan Witt and Sarah Breevoort won the XTERRA Richmond half-marathon, but Staff Sergeant Ryan Major won the hearts and spirits of everyone at Brown's Island in Richmond.
Major, a 26-year-old Army veteran, lost both his legs in 2006 when an improvised explosive device was detonated in Ramadi, Iraq. Before he was wounded in combat his ambition was to become an Army Ranger and jump out of planes.
This morning through the efforts of Team X-T.R.E.M.E., a non-profit support organization with an ongoing mission to honor, motivate and empower wounded veterans, Major fulfilled that lifelong dream and jumped out of an airplane with the Golden Nights. He landed right on Brown's Island just before the start of the race, and hollered so joyously it made everyone around smile and cheer.
"That was freakin' awesome! Awesome," yelled Major. "That was the biggest rush I've ever had."
And with that wonderful spirit energizing Brown's Island more than 700 runners from 22 states took off an adventure all their own through the amazing trails around the James River.
No doubt the biggest adventure, and toughest challenge, was tackled by Team X-T.R.E.M.E. founder, Jeremy Soles along with Jim Snyder, Matt Small, Colin Bunn and Ben Dyer who set off on a quest to secure a Guinness World Record by completing a 21K cross country race while wearing Avon Protection's C50 gas mask in honor of Major.
Gas masks create a certain amount of stress for end users, including increased breathing resistance, reduction in field of view and feelings of claustrophobia.
The team dons gas masks as a way to symbolize perseverance in the face of insurmountable odds and overcoming mental and physical obstacles. Challenges experienced in the mask last for hours, while wounded warriors endure their challenges for a lifetime.
Two hours, thirty-five minutes and 51 seconds later Team X-T.R.E.M.E. had done it, and an official adjudicator from Guinness World Records was on hand to present them with their record, which they in turn awarded to Major.
"This meant so much to me. It's truly an honor, and I appreciate what these guys did for me and are doing for all the wounded veterans," said Major.
In the chase for the overall title Ryan Witt, 26, of nearby Midlothian, Va. went out strongly and ended up in a pack of three and ran within himself to see how the race would play out.
"I haven't done a lot of trail races, and I hadn't done this one before so I didn't want to go out too hard and get in front if I didn't have to," said Witt, a former harrier at BYU.
Instead, he settled into a two-man duel with Jason Dowdy, 35, of Richmond until just about a half-mile out. When the finish was in sight he turned on the jets and crossed the line in 1 hour, 29 minutes, 39 seconds, followed by Dowdy just 33 seconds later.
"Loved this course, all the different obstacles made it really fun," said Witt.
In the women's half-marathon, Sarah Breevoort, 26, of Charlottesville, Va. finally won it all. In each of the last two years she had finished runner-up at this race.
"I got in front early and felt really good and was chasing down some of the boys and never saw anybody behind me," said Breevoort, whose winning time of 1:33:10 was more than eight minutes faster than runner-up Meghan Gebke from Portsmouth.
In the XTERRA Fugitive 10K race, Jacob Gustafsson, 27, of McLean sprinted out of the gates and seemed to get faster after that, posting a 36:16 winning time.
Gustafsson, an auditor by trade who also ran at BYU, was running in just his first trail race but certainly not his last.
"The variety out here is fantastic – staircases, singletrack, switchbacks, rocks and logs to hop over, brutal stairs, bridges, you name it," said Gustafsson. "I'm hooked."
Jenn Ennis, a University of Richmond grad who just earned her degree in psychology a few weeks ago, hadn't had the chance to run in this race before because her collegiate training schedule was so busy. Ennis qualified for the NCAA regionals in the steeplechase and used some of that agility in the race.
"I'm glad I know how to run and jump because there was a lot of that going on today. This was a lot harder than I thought it was going to be but so much fun," said Ennis. "I run these trails all the time so I know how great they are and how well maintained they are, but the rest of the course is just the epitome of Richmond – so much diversity. It makes you realize just how cool this city is."
Indeed, visitors and locals alike laughed and gasped their way through the myriad of man-made and natural obstacles of the Richmond course, no doubt why it was named among the top 32 trail runs in America by Runner's World magazine.