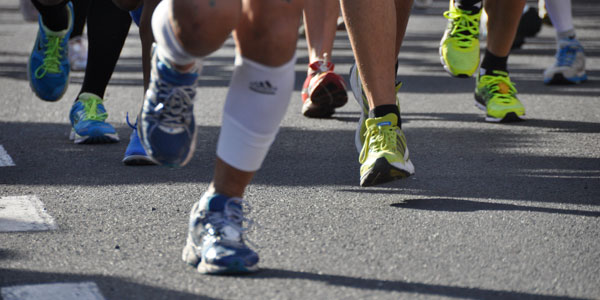 DETROIT (Oct. 14, 2019) – The Running USA Accelerator Series presented by Race Roster is in the final stops of its 2019 tour, and you can join the learning and networking in New York City on Nov. 2 or Austin, Texas on Dec. 3.
The final event education sessions, with three dynamic speakers at each location, are set to coincide with the TCS New York City Marathon (Nov. 3) and The Running Event (Dec. 3-5).
"We have had a tremendous response to our 2019 Accelerator Series, but we expect these last two stops to be especially engaging and beneficial for attendees," said Christine Bowen, vice president of programming, partnerships and operations for Running USA. "If you'll be in New York City or Austin, add us to your agenda – you won't regret it."
"Race Roster is in the business of solving event organizer problems. It's been a pleasure to meet event organizers from across the country face to face. These sessions are incredibly engaging, inspiring, and thought-provoking. If you're looking to take your business to the next level, I'm confident you'll find the tools you need in NYC and Austin," said Brandon Laan, vice president of sales for Race Roster.
Dedicated to addressing event producers' most pressing needs: sponsorship, marketing and evolving technologies, the Running USA Accelerator Series is in its third year and receives high marks from event directors and marketers who attend.
"The Running USA Accelerator speakers were great – they shared so much industry insight! I only wished the event had been a full day so we could have learned that much more," said Caleb Bacon of Cool Events, who attended the 2019 Accelerator event in Phoenix.