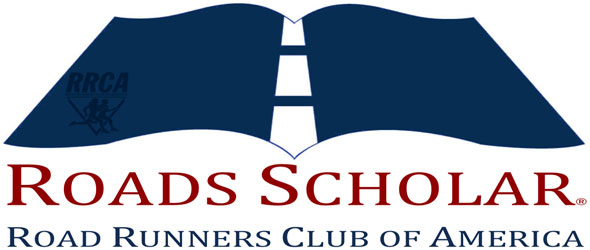 ARLINGTON, Va. – (July 31, 2012) – Since 1996, the Road Runners Club of America (RRCA) has awarded grants totaling more than $400,000 through the Roads Scholar® program. The goal of the program is to assist American post-collegiate runners who show great promise to develop into national and world class road running athletes. The grants awarded by the RRCA go directly to the athletes to help support their goals of becoming top distance runners.
The RRCA introduces and congratulates the 2012-13 Class of Roads Scholars.
Scott Bauhs
Bauhs mostly flew under the radar through his high school career at San Ramon Valley High School in Danville, CA but peaked at the very end of his career with a runner-up finish at the deep California state meet with a 9:09 PR in the 3200m. After high school Bauhs attended Chico State University where he won 3 NCAA Division II titles at 10,000m, 5000m and cross country as well as set the NCAA Division II record for 10,000m (27:48). Since leaving Chico, Bauhs has qualified for the World Championships in the half-marathon, cross country and in the 10,000m on the track. Despite Scott's success with his feet, he has become a victim of a tough running shoe contract market and lost his contract with adidas following the 2011 season. Bauhs' 2012 season started with a big 1:01:30 half-marathon PR for 3rd at the Aramco Houston Half Marathon but a few injury problems left his London Olympic dreams unfulfilled. The Mammoth Track Club athlete is now looking to move up to the marathon with a debut planned for New York City in the fall.
"I am very pleased to accept the RRCA's Roads Scholarship," said Bauhs. "The RRCA is an amazing organization having supported the sport for over 50 years and to have them invest in my future is a great honor. RRCA's support will be very helpful as I tackle the marathon."
Lauren Kleppin
Kleppin took her first steps into the running world under South Milwaukee Middle School coach Bob Dennis, and quickly fell in love with cross country in the 8th grade. She went on to compete for South Milwaukee High School, under the guidance of head coach, Stan Druckrey, and eventually snuck her way onto the strictly divided men's track team (for some quicker paced workouts), gaining additional guidance from coaches Michael Gaynor and Paul Hiegel. The three coaches helped Lauren achieve an undefeated cross country season her senior year, capped by winning the WIAA Division I State Cross Country Meet, and breaking school records in the 1600m (5:02), 3200m (10:57), and cross country distances in the process. The school district also awarded her the Athlete of the Year Award for 2006-07 upon graduation. Kleppin then went on to compete for the Colorado State University Rams under Bryan Berryhill for two years, before transferring to Western State College and Coach Jen Michel to complete her eligibility and degree. Mirroring her high school days, Kleppin held an undefeated senior cross country season until the NCAA Cross Country Championships, in which she placed third for the second year in a row, a season highlighted by wins at the Oklahoma State Cross Country Jamboree, RMAC Championships, and NCAA Central Region Championships. On the track, Kleppin posted a time of 32:49 for the 10,000m at the Stanford Invite, breaking the Div. II National Record. She graduated from Western State as a 9x All American, 2x MVP, and the Paul. W Wright Athlete of the Year for 2011-12, also holding school record marks in the indoor 3000m, indoor 5000m (16:10), and outdoor 10,000m. Kleppin's first post-collegiate races included victories in both the Hospital Hill Half Marathon (1:15:18), and the Garden of the Gods 10 Mile Run (1:03:03), and she looks forward to besting these marks as she moves up to the marathon distance.
"I do not know where to begin in expressing both my excitement and gratitude in being chosen as a 2012 RRCA Roads Scholar," relayed Kleppin. "This award provides not only some financial stability as I pursue my dreams as an athlete, but also value in the form of motivation, confidence and excitement. To know that others involved in the sport of running see promise in my future personal endeavors, and are willing to help support that in form of this award, will undoubtedly help push me in the crucial beginning stages of my post-collegiate career."
Brandon Bethke
Bethke started running cross country the fall of his freshman year in high school to stay in shape for soccer and baseball. By the time he started his junior year he had decided to focus on running and it paid off. During his junior year track season he ran 4:09 for 1600m and 9:02 for 3200m. As a senior he was the California State Cross Country Champion and ran 3 miles in 14:22. Bethke started his collegiate career at the University of Wisconsin-Madison where he attended school for three years. During that time he won three Big 10 titles, was a part of two NCAA National Championship teams, and named 2008 Indoor Regional Athlete of the Year. During the summer of 2008 Bethke transferred to Arizona State University where he finished the remainder of his collegiate career. In his first year at ASU he won the 2009 PAC 10 5000m Championship, placed 4th overall at the NCAA Championships in the same event, and had the fastest American Collegiate time for 5000m with 13:27.79. The following fall he placed 7th at the NCAA National Cross Country Championships, which ranks as the highest male finish the program has ever had. His collegiate personal bests were 1:50.44 for 800m, 3:42.82 for 1500m, 3:59.85 for the Mile, 7:51.54 for the 3000m, and 13:27.79 for the 5000m. Since graduating from Arizona State in May of 2010, Bethke has moved to Ann Arbor, Michigan to be coached by Ron Warhurst and train with the Very Nice Track Club, consisting of Nick Willis, Will Leer and Craig Huffer. During that time he has recorded personal bests in every distance he has run with 3:39.73 for 1500m, 3:57.34 for the Mile, 7:51.34 for 3000m and 13:25.82 for 5000m.
"I want to thank the RRCA from the bottom of my heart for my selection as a recipient of the 2012 Road Scholars grant," explained Bethke. "This will help me immensely as I continue to pursue my dream of running professionally and representing the United States in International Competition."
Sarah Porter
Porter began running as a high school freshman in the small town of Hockinson, Washington and quickly became known as one of the best high school runners in the state. She won the 2A WIAA State Championship Cross Country crown her junior year and went on to compete in the Junior Olympics, placing third at the national cross country meet and winning several races on the track under the coaching of Bruce Flanagan of the Flanagan Clan Track Club. Additionally, she was a 3-time participant in the prestigious "Borderclash" race held at the Nike headquarters in Beaverton, Oregon. Porter attended Western Washington University where under the guidance of coach Kelvin "PeeWee" Halsell she rewrote the record books, claiming school records in the Indoor Mile, 3000m, 5000m and DMR as well as the outdoor 1500m, 3000m, 5000m and 10,000m. A 13-time Division II All-American, her collegiate personal bests include 4:30 for 1500 meters, 9:35 for 3000, 15:57 for 5000 and 32:57 for 10,000. She was also the 2011 Division II national champion in the 10,000m in a meet record performance, as well as the fastest collegian over 10, 000m of any woman in any division that year. Porter made her professional debut for ZAP Fitness in the 2011 USA 10 Mile Championship race where she placed 5th with a time of 55:01. She went on to place 2nd at the New York City Emerald Nuts Midnight Run and followed that up with two consecutive runner-up finishes in Ireland for a road 3K in Armagh with a new personal best of 9:24 and a 4K cross-country race. During the spring of 2012, Porter ran new personal bests of 4:24 for 1500 meters in May, 15:49 at the B.A.A. 5K in Boston in April and 32:37 in the 10,000 for an Olympic Trials qualifying time at the Portland Track Festival in Portland, Oregon.
"I have been privileged to meet many professional runners over the past few years," said Porter. "The Road Runners Club of America and other like-minded organizations make the pursuit of this passion possible. In a world where the distance runner is so often misunderstood, organizations like the RRCA reach out to say, 'we understand'. For that, and for the vast assistance that this grant will provide, I am deeply grateful."
Jon Grey
Grey ran cross country and track at Kennard Dale High School in Fawn Grove, PA. During his prep career he set three school records including 4:18 in the 1600m, 9:11 in the 3200m, and 15:41 in 5K cross country. He also was the third place finisher in the 3200 at the 2006 PIAA State Championships, and finished second at the 2005 PIAA District 3 Cross Country Championships. His collegiate career began at the University of Oklahoma where he finished 13th at the 2007 USA Junior Cross Country Championships, and 5th at the 2007 USA Junior Outdoor Track & Field Championships 10,000m. Jon transferred to the College of William & Mary in 2008 where he posted times of 8:07.79 in the 3000m (indoors), 13:46 in the 5000m (indoors) and 28:40.33 in the 10,000m. In 2009 he was 17th at the 2009 NCAA Cross Country Championships, and in 2010 he was 5th at the NCAA Indoor Championships 5000m. In addition, he finished first in the 10,000 at the 2010 Mt. SAC Relays. The three-time All American joined Team USA Minnesota in September 2011.
Alissa McKaig
McKaig grew-up in Fort Wayne, IN. She is a graduate of Concordia Lutheran High School where she lettered in both cross Country and track. She was state champion in the 1600m as a senior and earned All-American status in the 3200m in 2004. She was 10th at the NCAA Cross Country Championships while at Michigan State and won the NAIA XC Title while at Indiana Tech where she graduated in 2011. McKaig has run 15:28 for 5000m on the track, 32:14 for 10,000m (both in 2011) as well as 1:14 for the half-marathon. After graduation she began competing in marathons but has remained successful at the shorter distances. In 2010, she ran a personal best time of 2:37:39 in the ING New York City Marathon to earn herself a 20th place finish overall. McKaig was a member of the bronze medal winning World XC Team in 2011 and was selected to the World Track & Field Team for 2011 (Daegu, South Korea) in the marathon, where she finished 32nd in 2:38:23. At the U.S. Olympic Marathon Trials in Houston in 2012, she was eight with a PR of 2:31:56, dropping five minutes from her PR set at New York City.
"Thank you for selecting me as a grant recipient," noted McKaig. "I appreciate your belief in me as a runner, and your support will be such as help and blessing to me."
The RRCA Roads Scholar selection Committee for 2012 included Carl Sniffen (Chair), Mike Morgan (Roads Scholar), Joan Benoit Samuelson (Olympian), Don Kardong (Olympian), Amy Begley (Olympian Roads Scholar), Phil Stewart, Bee McLeod, Brent Ayer and Jean Knaack.