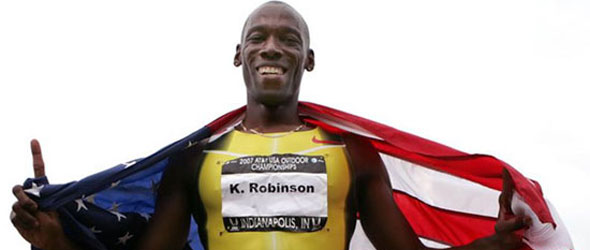 American women deliver at the Diamond League
Allyson Felix ran a world-leader in the 400 meters and fellow Americans Kara Patterson and Sara Hall turned in A-Standard performances at the Rome Golden Gala, which served as the third stop of the Samsung Diamond League series.The meet will be broadcast on Universal Sports at 10:00 pm. ET tonight.
Felix ran to a world-leading time 49.82 in her first event of the day, the women's 400m. Felix ran a smooth quarter and extended a lead of several meters over the rest of the field to take the win over Amantle Montsho of Botswana, with American Francena McCorory in third in 50.70. In Sanya Richards-Ross' first Diamond League appearance, she finished fifth in a season best 50.98.
Bianca Knight took the win in a season best time of 22.64 in the women's 200 meters. With only forty-five minutes between races, Felix and Richards-Ross were unable to reach the podium in their second race of the day as Felix finished fourth and Richards-Ross was fifth.
Hall stormed to a personal best time of 9:39.48 in seventh place tBrittney Reeseo improve her previous best by nearly 9 seconds and secure the Olympic "A" Standard.
For the second race in a row, Dawn Harper sprinted to the win in the women's 100m hurdles in a season best time of 12.70 seconds. Kellie Wells (12.73) finished in second, followed by Danielle Carruthers (12.80) to complete the U.S. podium-sweep.
In the women's long jump, Brittney Reese and Funmi Jimoh finished 1-2. Reese twice leaped to her season best mark of 6.94m/22-9.25 to take the win, and Jimoh took second in 6.87m/22-6.5.
In one of the biggest upsets of the day, Khadevis Robinson won the 800m nearly half a second faster than the rest of the field featuring athletes as much as 16 years younger than the veteran athlete. Robinson made his move on the backstretch and held off the finishing kicks of his competitors to win in 1:45.09.
The American shot putters were unable to stand atop the podium in a highly competitive field. However, Reese Hoffa picked up 3-points in the Diamond Race with his third place finish (21.13m/69-4), and Christian Cantwell threw a season best of 21.09m/69-2.5 to take fourth.
Other American performance of note included Angelo Taylor in third in the men's 400m hurdles (48.66) and Kara Patterson who threw 62.76m/205-11 to secure the Olympic "A" standard and place fourth in the women's javelin.