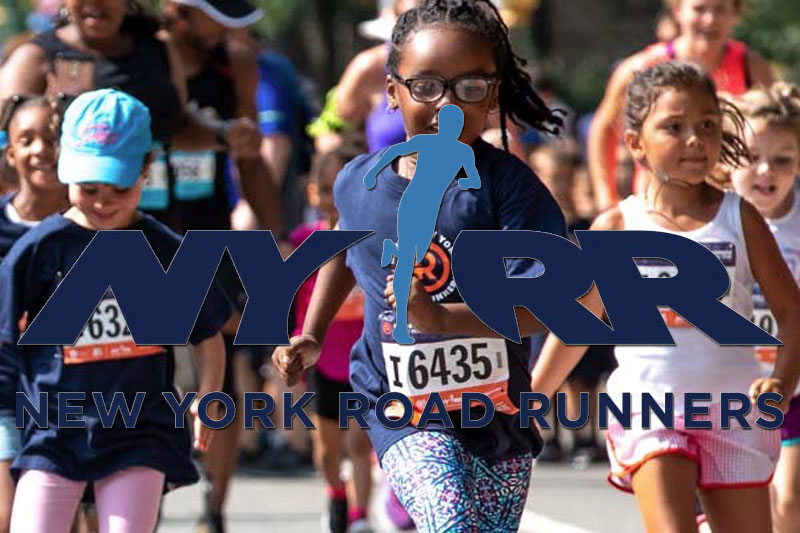 New York, February 3, 2021 – New York Road Runners (NYRR) has launched its brand new NYRR One Mile Series today, a monthly series of one-mile races that will take place between March and August, with one race held in each of the five boroughs, as well as one race in New Jersey. The NYRR One Mile Series races will follow comprehensive health and safety guidelines and procedures.
NYRR Monthly Mile Series with Six In-Person One Mile Races
Rising New York Road Runners youth races to return for first time at NYRR Washington Heights Mile. Race health and safety procedures developed under guidance of public health officials and medical experts. Registration for each race will be first-come, first-served with limited capacities in the hundreds, and with the races aiming to help runners set reasonable goals to strive for in 2021. The mile is the perfect distance for goal-setting, as new runners can get an early-season fitness test toward their new year's resolutions, and experienced racers can compete against the clock toward a new personal best.
"We are excited to provide our running community – both adults and youth – with a new in-person racing platform as we launch the NYRR One Mile Series," said NYRR interim CEO Kerin Hempel. "All races will operate under health and safety guidelines that we have developed, together with the City of New York and medical experts, to ensure a smooth and safe experience for runners."
Registration for the first race of the series, the NYRR Washington Heights Mile in Fort Tryon Park on March 7, will open Thursday and will accommodate 650 runners. The NYRR Washington Heights Mile will also host a pilot youth race, the first in-person youth race during the COVID-19 pandemic. A limited number of invited Rising New York Road Runners participants, ages 12 to 18, will participate in a youth-only heat. The youth event will follow the same one-mile course, and participants must adhere to the same health and safety procedures as adult runners.
Additional adult and youth races in the series will take place over the spring and summer in the Bronx, Brooklyn, Queens, Staten Island, and New Jersey.
The series will operate under NYRR's Return to Racing guidelines. Health and safety procedures were developed under the guidance of public health officials and medical experts and in partnership with the City of New York and the NYC Parks Department. As part of NYRR's commitment to health and safety, guidelines will include wearing masks, temperature checks, increased and staggered starts, self-hydration options, hand sanitation stations, and limited race amenities to uphold adherence to social distancing.